Leveling & Listing Items to Delivery in Escrow

Whether you're using a virtual machine, Cloud PC the assisted leveling AI still available with the new revamped experience for item delivery and now the advanced AI of EyeAuras making it easy to Clone any window and keep it always-on-top while working with other applications

AI Options starting from Pixel Based Solutions

Customizable AI Framework Now Available

API Broker Partner Platform

API Integrated Trading
Monitor Unlimited Assets
Beginner Friendly & Pro Ready
Copy Trader Functionality coming soon as we expand our trading API integration becoming one of the first Official Trading API Broker Partnership with the most advanced with accessibility trading bringing Ichimoku forecasts to an Anti-Fragile trading platform.
Revamped Automated Cloud Compatible Solutions
MMO Automation
Automate listing creation with real time screenshots to make your items be deliverable automatically. Usable with automation frameworks compatible with cloud computing solutions readily available.

AI Enhanced Tools
Premium AI Tools for every task from simple rotations to advanced for perfecting routines for group raids or for solo leveling, gathering, and more accessible from the all in one launcher.
AI Trading Bot
Unlimited Assets Monitoring with automating trades using the official API Broker Partner verified KuBot, easy to setup with anti fragile trading algorithms. See how most traders are missing out on shorting with automation through API access.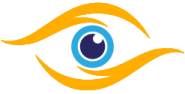 EyeAuras Automation Platform
Clone any window and keep it always-on-top while working with other applications and add triggers and actions based on those triggers to automate any applications such as any games as example ranging from PoE & Much More!
Frequently Asked Questions